The VA purchase loans is a loan program offered by the United States Department of Veterans Affairs, based on the VA Home Loan Benefit Act, to those who have served in the military, to single surviving spouses, or the spouses of those who have served in the military and passed away while on duty. 
Va-backed home loans are direct loans and often come with lenient terms that make it easier for veterans to buy their primary home or new property. The terms are more affordable and there is no need for a down payment. The United States government makes sure the loan gives private lenders the space to secure a pact act with more favorable terms and conditions for veterans and their families. 
There is a variety of home loan programs under the VA Loan umbrella and veterans can get a loan to purchase or repair their primary home, refinance their existing home or refinance with the cash-out option if they need cash for other purposes. The goal is to help veterans buy a home with better terms after they have served their country without having trouble making payments.
VA American Direct Loan Eligibility Requirements
The eligibility criteria for VA loans are straightforward with no further review or appeal. If you qualify for any of the following you can apply for a VA home loan. 

You have served active duty for 90 consecutive days during war time 

You have served 181 days of active duty during peacetime 

You have more than 6 years of service in the National Guard or Reserves 

You are the surviving spouse of a service member who has died in the line of duty or as a result of a service-related disability

On top of active service requirements, your character of service must be under other than dishonorable conditions (e.g., honorable, under honorable conditions, general). Federal government websites often provide a more detailed list of last updated VA benefits.
Down payment
One of the top VA benefits is that VA loans don't require down payments, no matter the price of the home. The veteran can make a down payment if they wish to but it's not compulsory. Since there is no down payment requirement, it's easier for service members to acquire a home. 
Credit history and credit scores
In general, credit scores for VA loans are more lenient and more forgiving. Veterans with less than perfect credit scores can still apply. 
Interest rates
One important VA loan benefit is that VA-backed home loans come with lower interest rates compared to conventional purchase loans. A VA home loan ensures a fixed or adjustable interest rate, depending on the lender and the type of loan. Fixed interest rates mean that monthly payments are stable and predictable. Adjustable interest rates mean that when there the VA loan interest rates varies with the market. 
No matter the type of interest rate, it will generally be lower than for conventional mortgages. 
Mortgage insurance
VA loans come with no red flag for private mortgage insurance, as opposed to conventional loans, even if you don't put a down payment towards the loan. 
Mortgage insurance on conventional loans increases the monthly payments and eats away at the disposable income. In the case of VA loans, there is no insurance required which saves money and lowers the monthly mortgage payment with official logo and seal.
Closing costs
Applying for a loan usually comes with a VA funding fee and closing costs, which can easily reach 6% of the home value. In the case of VA mortgages, the closing costs are capped and in many cases the seller pays them. Again, this benefit offers assistance to veterans to buy a home without added costs and fees, helping them reconnecting with their homeland.
High VA conforming loan limits
The VA loan limit is the amount of money a veteran can apply for. The limit is set to $726,000 for 2023 for a single-family property. Veterans and eligible people can apply for a loan amount up to that sum without having to pay for down payment.  
Documents Needed for a VA Loan
The documents required for a VA loan are quite similar than the ones for a conventional loan. Yet, loan options for veterans are wider and easier in order to request a decision.
Certificate of Eligibility (COE)
Since a VA loan is a VA-backed loan, the veteran must prove that they are eligible for a VA loan and they meet the service history and duty status requirements as set by the VA. The COE status certificate is the first step for obtaining a VA home loan or a Native American Direct Home Loan (known as NADL loans, designed for Native American Veterans). You can request a COE online on the VA official website or by post. 
Proof of income 
Very similar to USDA loans, the underwriters use bank statements and pay stubs to verify the borrower's assets and income. 
Any large deposits within 1 percent of the purchase price will need to be sourced with an accompanying letter of explanation, as this is required for anti-money laundering laws. 
This information is cross-referenced with a verification of employment that is filled out by the employer, most recent 2 years of W-2 forms or 1099 Forms and tax returns. All of these items will be needed by the underwriter to clear asset and income conditions. 
Appraisal report
During the home-buying process, an appraisal report is purchased by the borrower to show the value of the property to be acquired. It's an important paper because it gives the underwriter a sense of value that may then be compared to the purchase price, as well as an idea of the overall condition of the property. 
An appraisal report usually costs anywhere between $300 and $600 dollars. In the case of VA home loans, the borrower may not be required to pay for them and VA appraisals are done by the VA itself, assigning a VA certified appraiser for each property. 
Similar to conventional loans, if there are repairs that are needed, the home loan can still be purchased, unless the purchase contract states otherwise.
There are several home loan types veterans can apply for, depending on what they need and the monthly payment they opt for. 
Home purchase loan
This is the standard loan to purchase a home. 
Cash-out refinance loan
Veterans can get a loan to cash-out on their home equity. With the money they get, they can pay off existing debts, improve a home, pay for college tuition or make necessary home repairs and remodeling. 
Interest rate reduction refinance loan
If you have already benefitted from a veteran home loan program and want to benefit from lower interest rates, you can apply for an interest rate reduction refinance loan (IRRRL). Lower interest rates means the borrower pays less in interest charges and monthly mortgage payments are more manageable. IRRRLs can also be used to switch from an adjustable interest rate to a fixed one, if it's more profitable. 
VA energy efficient loan
Veterans can apply for a loan to improve the energy efficiency of their home. They can use the money to install solar panels, heat pumps, insulation, thermal windows and any other permanent housing improvement.   
The VA funding fee
Veterans and eligible people applying for a VA loan must pay the VA funding fee. This is the only downside of a VA loan. You can avoid the VA funding fee if you pay a 5% down payment towards the loan. 
The VA funding fee is money that goes to the Department of Veteran Affairs so that they can keep running the program. First-time buyers must pay 2.15% of the home cost in VA funding fee. This rises to 3.3% for any subsequent VA loans they may get. 
The VA funding fee can be rolled into the VA loan to help veterans manage the cost and avoid paying it upfront upon closing. 
Trust Society Mortgage for Your VA Loan
Navigating the realm of housing assistance and VA-backed purchase options can be a complex journey. Whether you're looking to build a new home, make essential upgrades, or simply refinance your existing property, the VA loan offerings are designed with flexibility and the well-being of veterans at their center. If you're unsure about any aspect, always feel free to call or talk to our experts at Society Mortgage. We're here to guide you every step of the way, including during times of natural disasters or personal crises. 
In the vast landscape of real estate, the VA loan stands out, offering unparalleled benefits and support. From buying a home to understanding the nuances of loan limits and interest rates, always make sure you're eligible and informed. Dive deeper into our site, explore the dot gov resources, and stay updated with the latest news and guidance. At Society Mortgage, we're more than just a loan center; we're your partners in making your dream home a reality.
Contact Society Mortgage to learn about VA home loans and how you can apply for a VA-backed home loan in your case. 
Frequently Asked Questions
The Department of Veteran Affairs does not set a minimum credit score requirement for applicants. However, individual lenders like banks who offer VA loans may have their own minimum score requirements. 
Because the VA home loan is government-backed, private mortgage lenders might be more flexible with credit score requirements compared to traditional loans. It's best to consult with various lenders to see what their specific requirements are and to shop around for the best deal.
VA loans can only be used for buying or refinancing a primary residence and cannot be used for refinancing offers for a vacation home or investment property. 
The property must also meet certain minimum property requirements, which are set by the VA, to ensure that the building is safe, structurally sound, and sanitary. Some fixer-uppers might not qualify for a VA loan.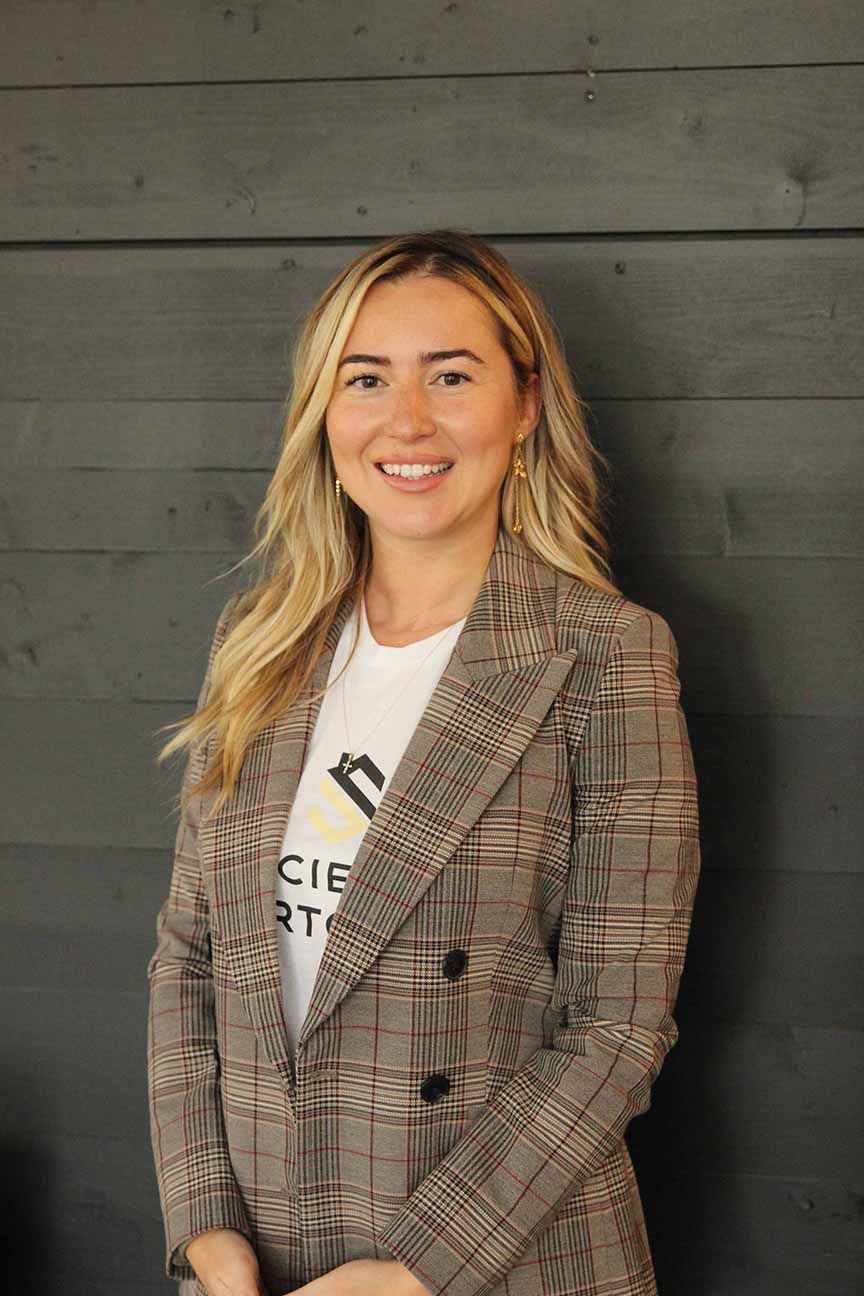 Venice Luckx is the Sales Director (NMLS ID: 1810923) at Society Mortgage. Hailing from Belgium, she now calls sunny South Florida home. With a background in Business Engineering, Venice brings a passion for finance and entrepreneurship to her role. She's dedicated to simplifying the home-buying process and is committed to helping you achieve your financial goals.