An FHA 203K Loan is a type of insured mortgage from the Federal Housing Administration that allows for a borrower to take out a loan to purchase a home and to also renovate the same home. This is a single loan that is to fulfill both of the above criteria. Like regular FHA loans, an FHA 203K loan must be taken out for a borrower's primary home, and is available for low to median income families. This program allows homes that would not normally be purchasable on the market to be sold and renovated so that the borrower may move into a safe residence. The individual who would apply for an FHA 203K loan would be effectively rolling in the cost of the home and the cost of the repair into one mortgage loan. An example of some costs that the FHA 203K loan would cover include labor, materials, and even temporary rental arrangements while the home is being repaired. However, due to FHA 203K guidelines, repairs and renovations may not exceed more than six months from the purchase of the home. There are two types of 203K loans: Streamline 203K and Standard 203K. Streamline FHA 203K loans are for homes that do not require a lot of renovation, like structural damage and is usually in a habitable condition while the renovations are being made. Standard FHA 203K loans are for homes that do require structural renovations and are not suitable for residency until the home is completely renovated. Both types of FHA 203K loans have the same borrower requirements as regular FHA loans, including only needing 3.5 percent down and also requiring a paid premium for mortgage insurance.
A borrower looking to apply for an FHA 203k loan can expect the process for this loan to have a lot of similarities to a Conventional Loan and very similar to a regular FHA loan. Unlike USDA Loans, the borrower can purchase any property in any location. The only real difference between a FHA loan and a FHA 203k Loan is that the home in a 203K loan will need repairs.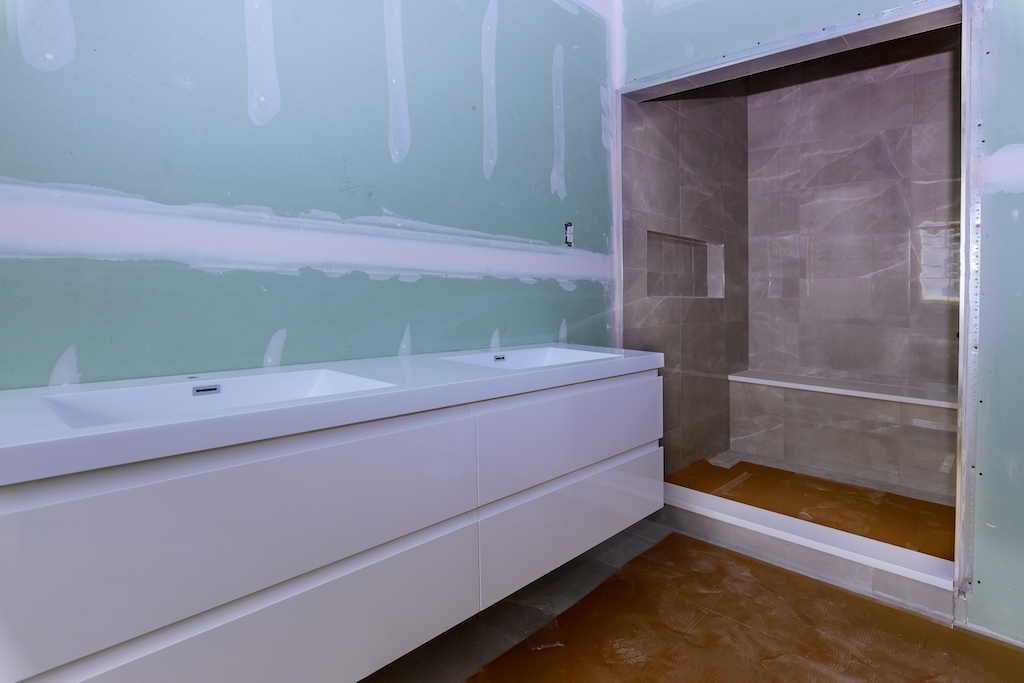 For the FHA 203k loan program, only the borrowers that will appear on the mortgage must submit asset and income documentation along with the borrower. Very similar to VA and Conventional loans, the underwriters use bank statements and pay stubs to verify the borrower's assets and income. Any large deposits within 1 percent of the purchase price will need to be sourced with an accompanying letter of explanation, as this is required for anti-money laundering laws. This information is cross-referenced with a verification of employment that is filled out by the employer, most recent 2 years of W-2 forms or 1099 Forms and tax returns. All of these items will be needed by the underwriter to clear asset and income conditions to ensure the home isn't purchased with money laundering and other illegal means.
Homeowner's Insurance is a requirement for most lenders at closing. If the home resides in a flood zone, then flood insurance is also required. There are no deductible requirements for the homeowner's insurance policy like there is for USDA loans. The borrower will need to have a declarations page for the closing table to show the home will have insurance.
An appraisal report for an FHA 203K loan is a report that is purchased by the borrower to show the value of a property and the estimation of the repairs needed. An appraisal report is important because it gives the underwriter a sense of value that may then be compared to the purchase price, as well as an idea of the overall condition of the home. Keep in mind that an appraisal is not a home inspection. An appraisal report can cost anywhere between $300 and $600 dollars. An appraisal report for 203K will always have repairs that are needed. However, these repairs will be accepted by the underwriter only when a licensed contractor provides a cost estimation of all repairs being needed. This estimate will need to be attached to the appraisal report for underwriter review.